Granite counters are a great countertop choice for anyone and practically anywhere! With granite's distinct marbling of materials and colors, you can customize your granite counters to your liking in a myriad of ways. While many of us automatically think "kitchens" when we think of granite countertops, there are actually loads of ways to use this material in your home. Here are few other areas that could benefit from granite counters in your home.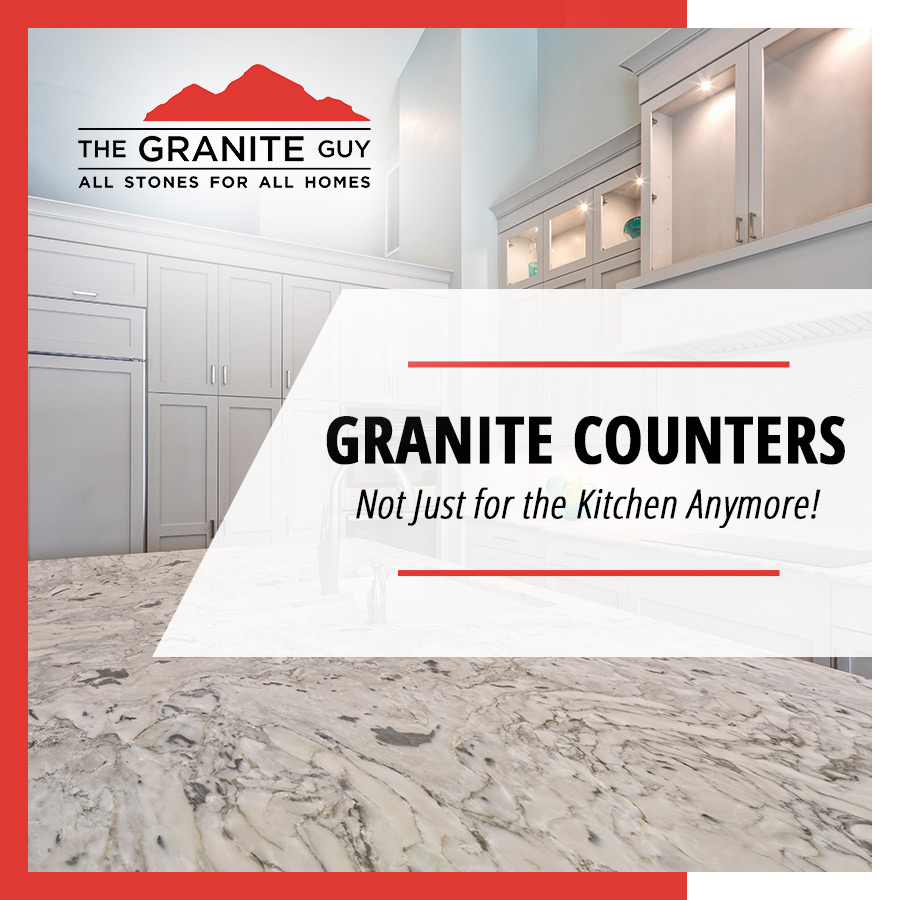 Bathroom: Granite counters are a great choice for bathrooms! Not only will they lend your bathroom a level of distinction and class, but they are also a solid material that can stand up to the heat, water, and humid environment of a bathroom. Additionally, with granite counters, you don't have to worry about accidentally setting your curling iron on the countertop surface! No scorch marks there.
Laundry Room: Even the smallest of laundry rooms can benefit from more counter space. Granite counters can be installed on top of front load washers for a handy folding surface. If your machines are top load, installing granite counters on top of some cabinets can (almost) make treating and folding your laundry a little enjoyable.
Study Area or Office: With some chairs and a few cabinets spaced at even intervals, you can create a study area for your children or a distinctive desk for yourself.
Candy-making Station: For hard-core candy makers, a cool granite slab is just what you need to temper chocolate. If you don't want to use your kitchen counters, an island or table with a granite slab can be the ideal compromise.
For the best in granite counters, let us here at The Granite Guy help you out!