Certain elements stand the test of time in kitchen and bathroom design, and granite countertops are a prime example. These countertops have been popular among homeowners for decades, and their appeal remains strong. Let's explore four reasons why granite countertops remain a favorite.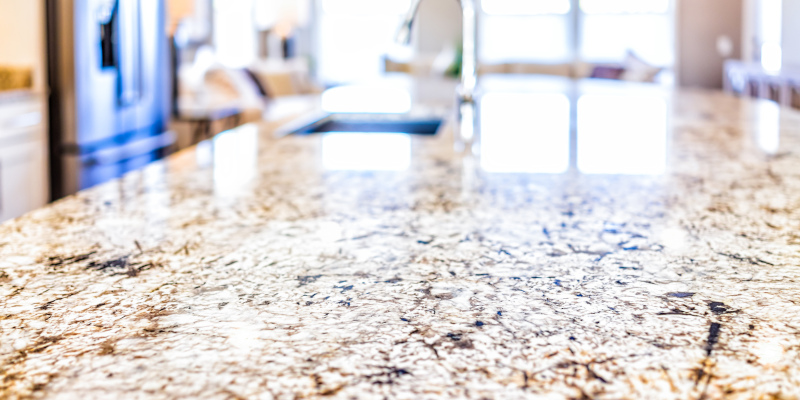 1. Unrivaled Beauty and Aesthetic Charm. A key reason that granite countertops stay popular is their stunning beauty. Each granite slab is a work of art, displaying unique patterns, veining, and colors. With granite, you have many shades and patterns to harmonize with your home's décor, ensuring a visually captivating result.
2. Strength and Longevity. Granite is an incredibly tough material, essential for surfaces that see heavy use, such as countertops. With proper care and maintenance, granite countertops can last for decades, making them a smart investment. Some granite doesn't require sealing, and if yours does, a 15-year sealer can be applied.
3. Enhanced Home Value. Granite countertops can also boost your home's value. Buyers often appreciate the luxury and durability of granite and are willing to pay more for a home with these high-quality countertops. Granite countertops are a wise investment and make your home's interior beautiful.
4. Simple Maintenance. Despite its sophisticated appearance, granite is surprisingly minimal maintenance. Its non-porous nature makes it resistant to bacteria and mold, ensuring a hygienic surface for food preparation in the kitchen. Cleaning granite countertops is a breeze; wipe them down with a damp cloth and mild soap, and they'll look new.
If you're considering upgrading your countertops, granite may be the ideal solution to achieve a stunning and functional space that stands the test of time. At The Granite Guy, we want to bring the beauty of granite countertops to every home, so contact us today to get started.