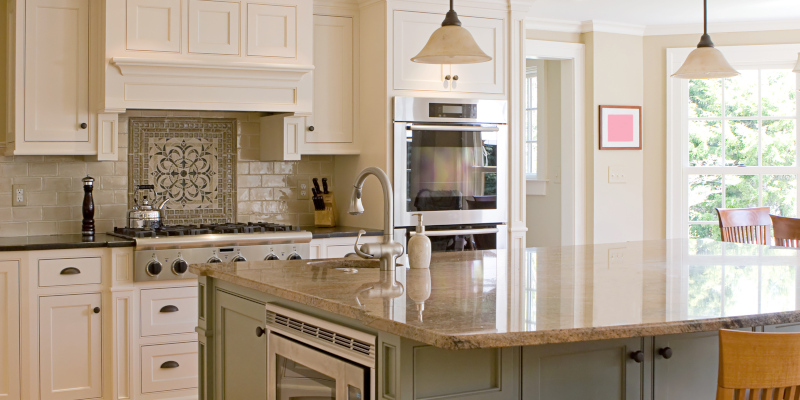 You have picked out your beautiful new granite countertops and are now ready for them to be installed. Here are a few things you can do to be ready for installation day.
Before Installation:

Make sure to have a clear path from where the installers will be entering the home to your kitchen or bathroom. Ensure that there are no tripping hazards and that small kids or pets are occupied elsewhere in the home.
It is important to make sure your cabinets are level and secure before installation begins. Level cabinets ensure a smooth installation of your new granite countertops. We can use shims to make small adjustments if they are not level. Our professional installers at The Granite Guy are very experienced and will ensure that your new granite countertops are level and properly installed.
During Installation:

The hole for a cooktop will be cut onsite, as transporting granite countertops with a large hole is risky. The cutting process can create dust. Our installers at The Granite Guy do our best to minimize this dust, but covering nearby furniture may be recommended.
The backsplash will be finished after your granite countertop is installed (if you have decided on a granite backsplash).
Our installers will finish the job with a cleanup of the area.
Once installation begins, you are welcome to sit back and watch. Our installers will work very hard to ensure that your new granite countertops are level, secure, and properly sealed for years of use. If you are ready to schedule your install, please call or stop by our showroom.