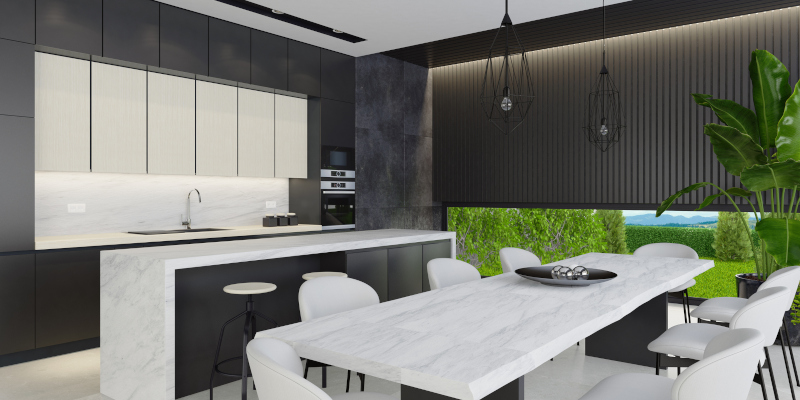 In any home, there are a few items that make the biggest impact on the overall look as well as the value of the home. Among those, one that stands out to most home buyers is countertops. The right countertop choice can add an element of class and style that can last for years to come, especially if you follow a few specific steps:
Choose the right, high-quality material: When you take the time to find a quality material that meets your needs, it will continue to be something you love for years to come. If you do a lot of cooking, you'll want something durable, such as quartz or granite. If you want to make a statement with an elegant look, then marble is a great option.
Seek professional installation: While quality countertops are important, the way they're installed makes a big difference too. With the right training and experience, professional installers can ensure that your counters are more than satisfactory.
Sealant matters: Your countertops' longevity and ability to resist stains will be greatly increased with a good sealant. High-quality sealants can last for up to fifteen years.
Simple, regular maintenance: Redoing sealant as recommended and catching spills quickly with a mild cleanser will help your counters shine and last for many years.
Here at The Granite Guy, you'll see in our showroom that we have an excellent selection of many countertop choices, and we can help you find one that meets your taste and lifestyle. Our professional installers are detail-oriented and will provide workmanship that goes above and beyond expectation. We stand behind all of our work, so if you have any problems, we'll gladly help you reach a solution. Come and see us today for countertops you'll love.