Quartz countertops are becoming an increasingly popular choice for homeowners everywhere. With quartz being an incredibly versatile and durable material, people are able to choose quartz countertops for kitchens, bathrooms, laundry rooms and other spaces with confidence. Whether you have a busy family or just like the ease of caring for your quartz countertops, we at The Granite Guy have some great choices for you. If you have been thinking about quartz countertops, then likely one of the most important decisions you will need to make is what color you will choose. Here are a few tips we hope will be insightful for you.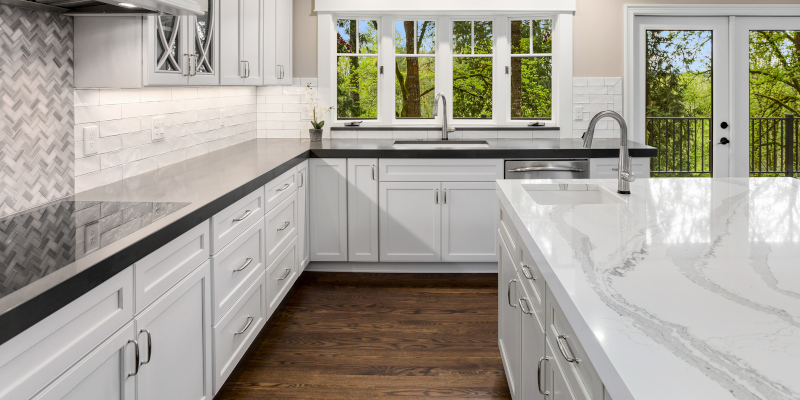 First, think about the existing colors in your kitchen. If you are starting from scratch, you will want to choose an element you'd like to design your kitchen around such as a cabinet door or a countertop sample. If you're just replacing the countertops, then look at the tones of the cabinetry and work from there. You'll want to find something that is similar or something contrasting.
Second, consider multiple countertop colors if you have an island. Some people like islands to stand alone with their own style, including different cabinetry colors and a contrasting countertop. Pull the styles together with similar cuts and edging.
Finally, ask the advice of experts. Choosing quartz countertops is fun but sometimes overwhelming because there are so many choices. Experts can help you narrow down your choices and avoid decision fatigue. For our help in choosing quartz countertops, please contact us today!