Chances are that if you are like most families, you spend most of your time in your kitchen. The kitchen is where your family gathers to prepare meals, eat, talk, do homework, or anything else. You can almost always find someone in your home in the kitchen. When your kitchen is looking outdated and worn out, you might not like spending as much time there. Giving your kitchen a little facelift can make the time you spend in the kitchen much more enjoyable. New kitchen counters are a great way to update your kitchen and to add style.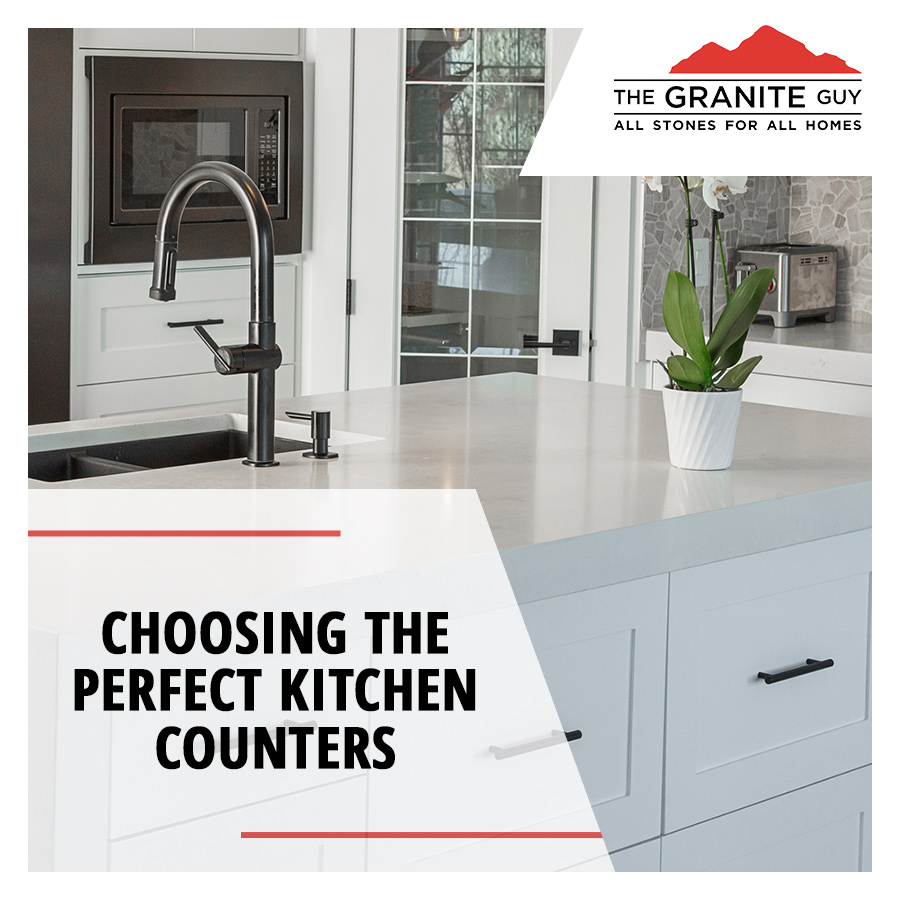 Kitchen counters come in many different materials.  You can find something that will go with your current cabinets and flooring, but with new countertops it will make everything feel like new again. You will be amazed at how big of a difference that new countertops will make.  Two of the most popular choices for kitchen counters today are granite and quartz.  Both are made from stone and are very durable. Granite is a natural element and the slabs are mined straight from the earth.  It comes in a variety of colors, but most are neutrals and are what you would to expect to find in nature. Granite can be polished, matte, or finished off in different styles.
Quartz is a manufactured stone. It is made from ground up stone and glass.  It can come in many different colors and styles. Both granite and quartz are great for both the kitchen and bathroom. They are water resistant and easy to clean.
If you are looking for the perfect kitchen counters, contact The Granite Guy today.  You can visit our showroom and we can help you select the perfect granite or quartz kitchen counters. We also use a special 15-year sealing technique on all of our countertops, which makes them virtually maintenance free.  Your family will love hanging out in a kitchen with beautiful new countertops!