High-end countertops can be a little more expensive, but are worth the price tag for the distinction and beauty that they lend to a space. High-end countertops differ from lower grade countertops in that they have distinct patterns, waves, or colors that would be difficult to find elsewhere, making them rare and thus, more valuable. If you're going to spend money to have the unique beauty of a high-end countertop in your home, you want to make sure that you care for them correctly! Here are a few things that you need to keep in mind when caring for your high-end countertops.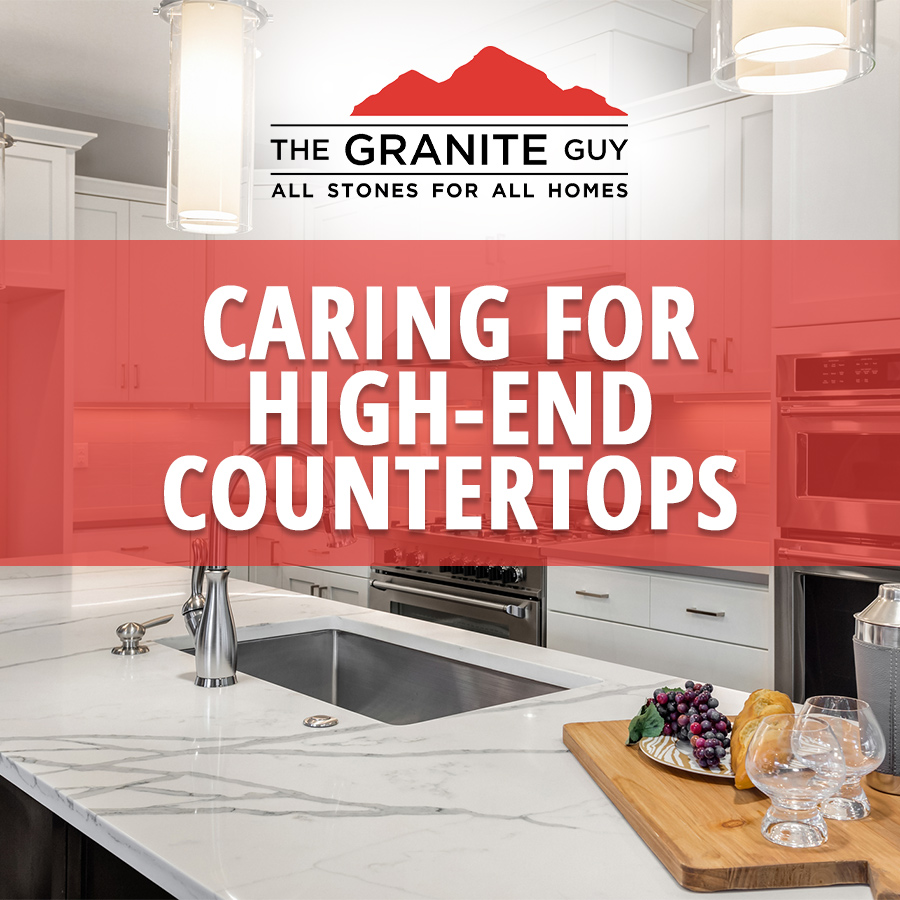 First, watch what you put on your high-end countertops. This includes everything from hot pans to knives to cleaners. Certain cleaners can degrade the finish and seal on your high-end countertops, so it is essential that you start reading labels and seeking out products that won't ruin the seal on your high-end countertops. Acidic items should be avoided as well as cleaning products that contain vinegar. Just because they are naturally occurring doesn't make them safe for your seal.
Second, choose high-end countertops that don't need frequent re-sealing. At The Granite Guy, our seal lasts for 15 years, so you don't have to worry about the beauty of your high-end countertops with simple and gentle regular cleanings.
Finally, ask an expert if you're unsure. At The Granite Guy, we are always happy to point you in the right direction of caring for your high-end countertops!
For information about high-end countertops in your space or how to care for your existing ones, give us a call today.