Granite is an excellent option for countertops for many reasons. The classic look is not a fleeting trend you'll want to replace in a few years, and when installed properly, the material is intended to last for years to come. While granite countertops have a reputation for being strong, they still require care and maintenance.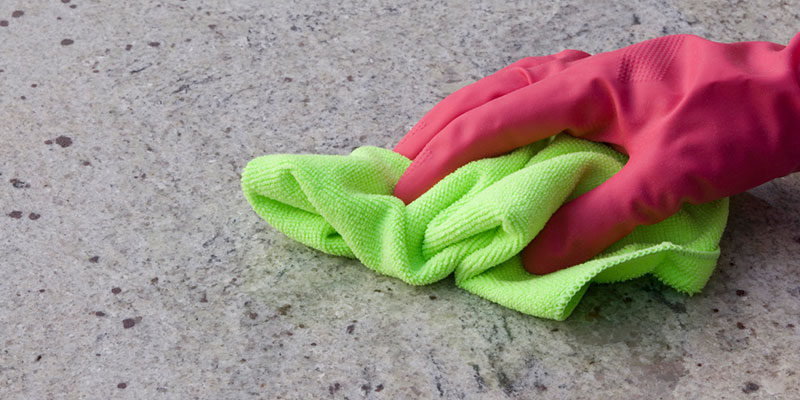 If you want your granite countertops to remain in prime condition, here are a few tips:
Granite countertops need to be sealed. Although granite is an extremely strong, it is a porous material, and any trained professional will know that the countertops should be sealed to prevent staining. At The Granite Guy, we use a high-quality sealer that will last up to 15 years.
Granite can be broken. Because granite isn't flexible, it can be broken when dropped or when heavy objects are dropped onto it. To avoid chips or cracks in your granite, don't drop heavy objects on your countertop.
Granite can handle cuts and heat, but they should be avoided. Though cutting on your granite countertop will do more damage to your knife than it will to your counters, cutting boards should be used to prevent messes. Using trivets or hot pads is also encouraged when placing hot pans on the counter.
Granite can be cleaned easily, but some cleaning materials will weaken the sealant. A small amount of dish soap and warm water on a soft sponge or cloth is the best option for preserving the sealant and avoiding scratches.
If you are interested in new granite countertops, come and visit our showroom. We know you'll be pleased with our beautiful selections and our excellent service.