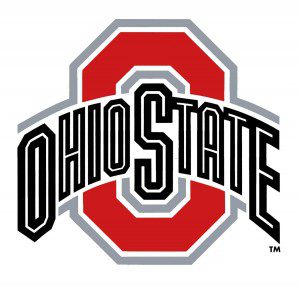 Located in Columbus, Ohio, Ohio State University is one of the nation's largest and most highly-touted universities in the United States. The school is known for its rigorous academic programs, top national rankings, and competitive sports teams. So what does this fine institution have to do with granite countertops?
The school actually has a few peculiar associations with granite, a tough but attractive type of stone often used in many of the world's greatest works of architecture. Here are just a few random trivia facts about granite for those familiar with the Buckeyes in Columbus, Ohio:
(1) In 1892, the graduating class of Ohio State chose to donate a large granite boulder as a class memorial. The boulder was placed at the southwest corner of the administration building. Several years later, another large granite boulder from Neil Run was placed at Orton Hall.
(2) A few years ago, there was a false rumor that granite countertops were somehow related to incidents of cancer due to radiation. These claims were put to rest by an Ohio State chemistry professor named Rob Coleman. He told a local news station that, "In typical, modern homes with open floor plans with granite countertops, the radium is going to be diffused and goes out the windows." Thanks for the clarification!
 (3) Ohio State University currently holds the record for the most recipients of the Rotary Lombardi award, which is given annually to the best college football lineman or linebacker. A. J. Hawk and Orlando Pace are two of the more recent alumni to win the award. The main part of the trophy? A piece of granite.
Just like Ohio State has a long-lasting tradition for excellence, granite countertops are the norm for those looking to have the best available materials for their kitchen or bathroom. Bring some more granite to the Columbus, Ohio, area and have a granite countertop installed in your home today!
If you are in need of a granite countertop in Columbus OH or would simply like more information, feel free to contact us at The Granite Guy. We have the best granite & quartz countertop prices in town, and our selection has over 80 different colors to choose from. Request a free estimate today!