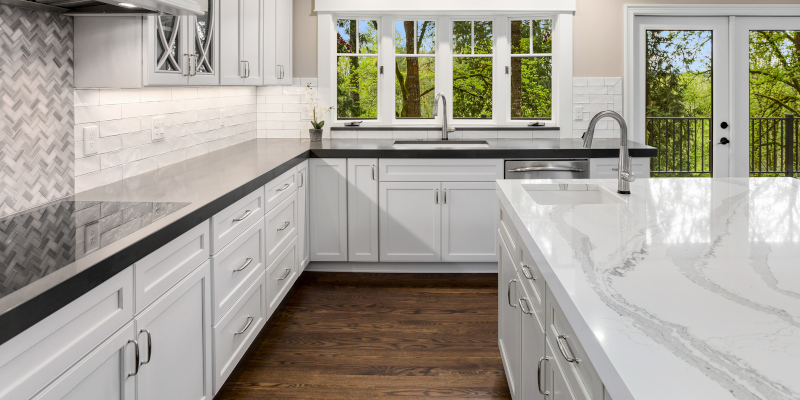 If you are like a lot of people, you want to do a little bit of updating in your home. You are tired of everything looking that same and want to do a few changes to make your home look a little more modern and up to date. You want to do something that will make the biggest impact without doing an entire remodel of your home. This is why you want to find something to do that will be budget friendly and will make a very noticeable difference. If you want a little change and want to get the most bang for your buck, you should look into new quartz counters for your home.
Quartz counters are in style right now, and for a good reason. They are beautiful and look clean and bright. This is one trend that will surely be here to stay, so you will not have to worry about it going out of style in a few years. Quartz countertops work well in both the kitchen and the bathroom. They are also a great choice for laundry rooms. Quartz is a manmade stone and it can come in many different styles and colors. You can choose a nice white with flecks of gray or silver, or you can choose a deep black with flecks of white. You can even choose a bold blue or a muted tan color. The options are endless. Quartz is easy to care for, easy to clean, and does not require a lot of upkeep and maintenance. It not only looks beautiful, but it is practical and functional as well.
Contact us today at The Granite Guy if you are looking to brighten things up in your home with new quartz counters for your kitchen or bathrooms.