When you're looking for materials that will be beautiful and functional in your kitchen, there's almost no better choice than granite. Granite countertops provide benefits, such as resilience, affordability, and variety.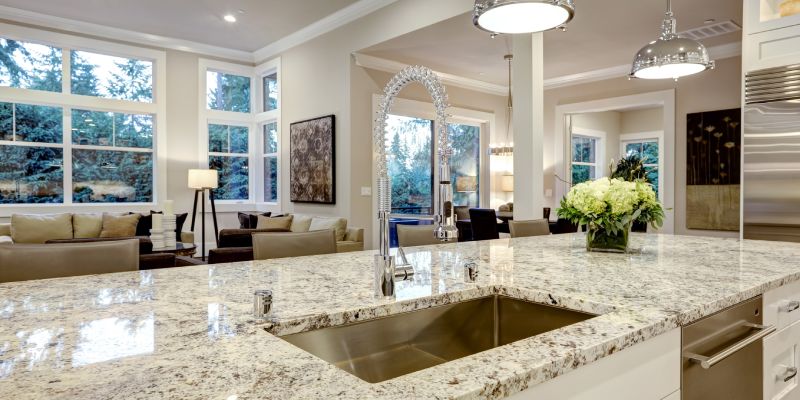 Resilience- Granite is one of the toughest materials you could choose for your kitchen countertops for the money you spend. You won't be able to cut into it like linoleum or wood, nor will you be able to burn it with contact from the bottom of pans. When properly sealed, granite won't discolor or change after contact from water or other types of liquids. You can enjoy granite countertops for years without having to worry about them deteriorating.
Affordability- Because granite is so tough, you can go many years without having to replace it. Although granite used to be an expensive and exclusive material, it's become more widely available and desired over the years, so the average homeowner can easily afford granite in their kitchen or bathroom. For quality and longevity, there is no better choice than granite countertops.
Variety- Each slab of granite is different. The earth's core makes all rocks differently, but granite's patterns and colors look even more distinct. You can pick granite from various regions to get a certain look or color. In many pieces of granite, you can see depth and flecks of shining pieces of other types of rocks.