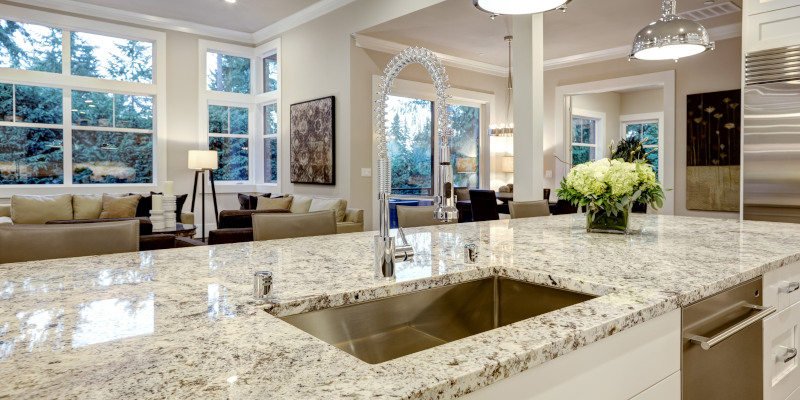 Are you tired of kitchen countertops that are chipped, stained, dingy, or faded? Do you feel like your countertops make your kitchen look old and out of date? Do you want new countertops but you feel like they will be way too expensive? Never fear, there is something that can be done about your countertops. New kitchen countertops can be very affordable. But you might want countertops made from granite or quartz, and surely these are not affordable. Well, you are in luck because they actually are. You can get quality kitchen countertops for affordable prices.
While it may seem too good to be true, it isn't. Quality kitchen countertops are very affordable. You can get beautiful granite or quartz countertops for great prices. You can have kitchen countertops that feel luxurious without the luxurious price tag. You can have new countertops installed right on top of your existing cabinets, so you will not need to replace your cabinets. You can find a countertop that matches your cabinets and that will look very beautiful in your kitchen. You will be amazed at how much of a difference that new countertops will make in your kitchen. It will make it seem like you updated the entire kitchen.
Call us today at The Granite Guy if you are interested in quality kitchen countertops for your kitchen. Our prices are very affordable, and we have the perfect countertop for you.