There are a number of reasons why the popularity for granite kitchen countertops continues to stay strong. The many advantages of granite make it a perfect material for countertops, and it's worth taking a look at if you are planning a new or remodeled kitchen.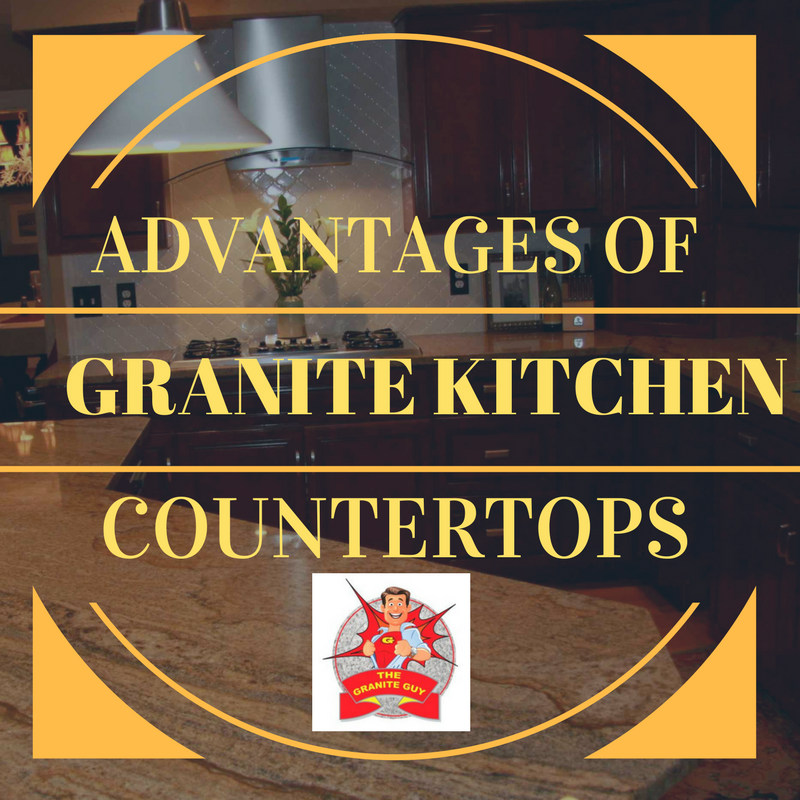 There is nothing more unique than a material that comes from the earth. Granite is found all over the world, and in each location it is different than any other, allowing for wide diversity, from very light to very dark, along with changes in veining and pattern. What this means is that your granite kitchen countertops will be completely different than any other kitchen in the world. That is a pretty amazing thought!
To consider how durable granite kitchen countertops are, think about how the granite was created – it is an igneous rock formed from magma, so it has already endured quite a bit. Granite kitchen countertops will not burn and are very difficult to scratch. It is a material that is sanitary and easy to clean. It is not completely indestructible, however, as it can be damaged by a very hard hit, but it can usually be repaired if damaged. This durability is why families often like granite kitchen countertops.
Another advantage of granite kitchen countertops is that they add tremendous value to your home. Prices can vary quite a bit, depending on where the granite originated, but most of the time, it's quite affordable. The only two things to be aware of is that this product is heavy and thus requires sturdy cabinetry, and the granite must be sealed every so often to avoid stains.
For granite kitchen countertops in Columbus OH, contact us at The Granite Guy. We have the best prices in town, and our selection has over 80 different colors for you to choose from. Request a free estimate today!