These days, many people love and prefer open-concept living. With the ability to make even tight spaces feel larger by opening up walls and creating one large and cohesive space, open-concept living has made the kitchen more accessible than ever. However, this means that if your kitchen is untidy or cluttered, it is distracting to your entire living area. Here at The Granite Guy, we want to help you showcase your lovely kitchen countertops with some great tips on how you can keep them clean.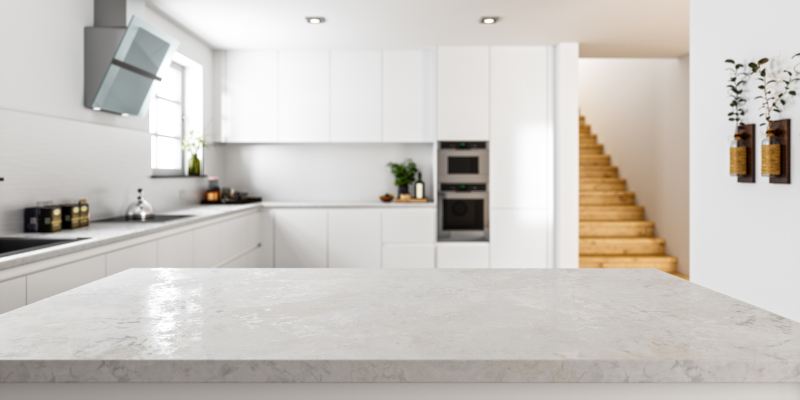 Give your kitchen some boundaries. One of the hardest things about keeping a kitchen clean is that it can feel like a never-ending project. Giving your kitchen some working hours of the day is an option to limit the time spent in the kitchen, particularly if you are one of the many people working from home and find yourself snacking into the evening.
Keep to the "rule of three". Keep your kitchen countertops easily accessible by carefully selecting only three appliances that will get to stay on the countertop. These should be items that are utilized daily.
Utilize your pantry. Utilize your pantry space and cabinetry to store items that you aren't going to use often but still need in the kitchen. This can help keep items easily accessible while giving your kitchen a cleaner look.

Declutter regularly. Clutter on the kitchen countertops can accumulate regularly. Spend time regularly during spring cleaning or another scheduled time to go through and get rid of expired items, small appliances you don't use, storage containers that are missing lids, etc.