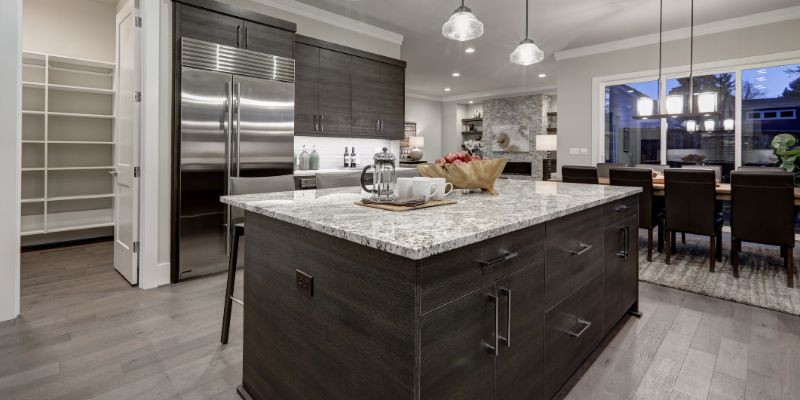 If you are looking for countertops that will coordinate with your color scheme in your kitchen and provide a great benefit to your family, you have come to the right place. Granite comes from many locations around the world, and each of these locations produces a specific color and look of the stone. Here are some of the most popular types of granite countertops that you can add to your kitchen remodel.
Costa Esmeralda- This is a type of granite that comes in colors from gray to blue to green. It typically has blended veins. This granite has less prominent color contrasts, which are common in very light granites with dark inclusions. This type of granite is cooler and can be used to impart a seaside ambiance.
Black Granite- Pure black granite is great if you want your kitchen to have flair or drama, or if you have unusually colored cabinets. Luckily, black matches everything and looks particularly sophisticated. These types of granite countertops can combine with dark paint or cabinets to look too somber, so make sure that you have some variation and contrast between your elements.
Bianco Romano- This is a light, Italian granite. If you want to make sure your kitchen looks sunny and bright, choose this type of granite countertops and coordinate it with warm-toned cabinets. Bianco Romano can include a variety of colors as secondary, including black and gray. For this reason, the granite coordinates with lots of tones of hardware, both gold and silver. Light granite countertops can be good for chopping and preparing food, as ingredients will stand out against light-colored granite exceptionally well.